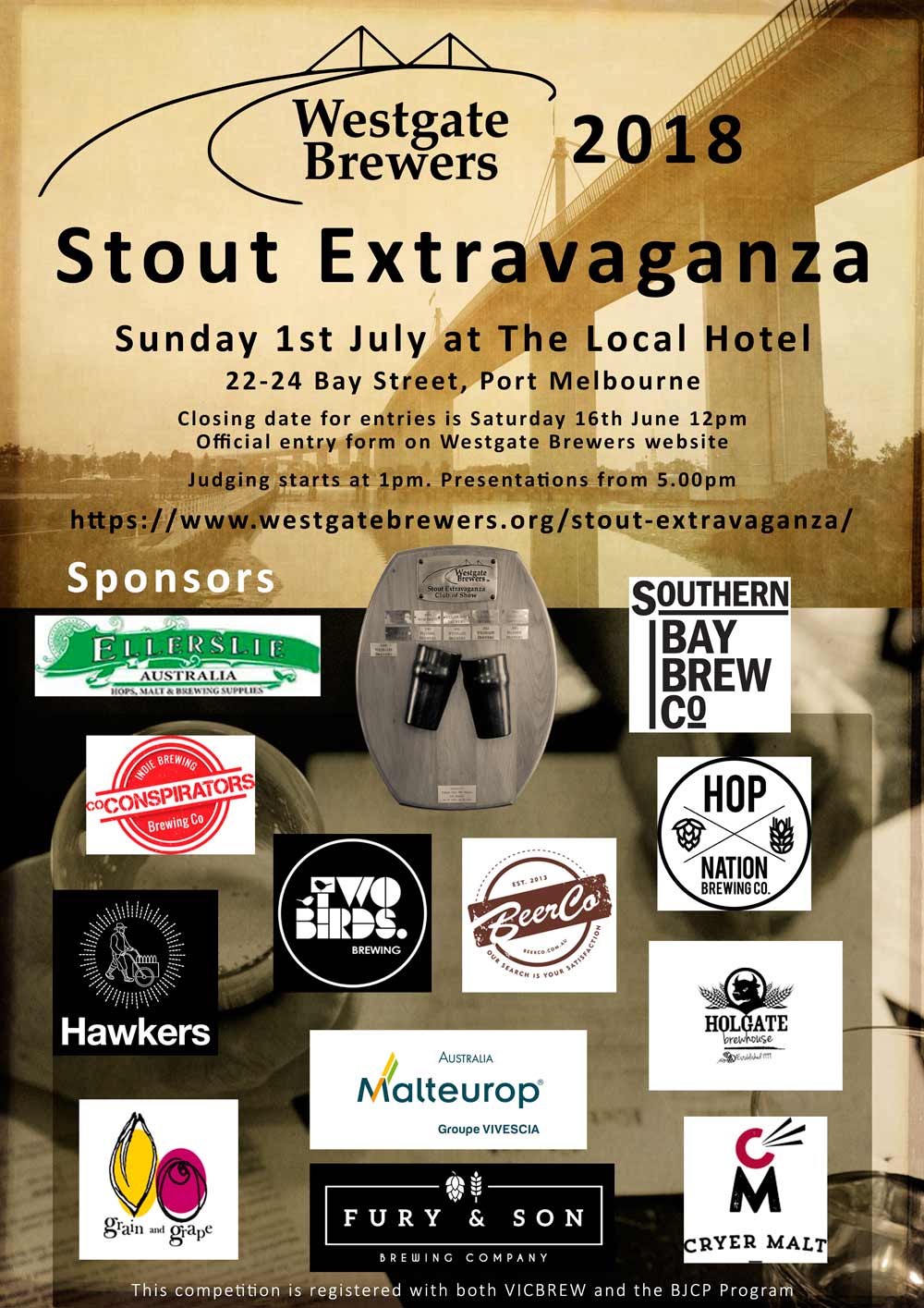 Stout Extravaganza 2018: Specialty Category
Many discussions have been had over the years about having a specialty stout category at Stout Extravaganza. Every year we get asked "why don't you do a specialty category?". This year we have decided to make it happen!
Not only are we having a specialty stout category, we are accepting specialty porter and specialty strong stout too.
We would like brewers entering the specialty category to give us as much information as possible about their beer. To help the judges we will need the following information:
Base beer style – Porter / Stout / Strong Stout.
Which AABC category does the beer fit in to.
A description that explains what the beer is and why it fits the category.
Each brewer may enter a maximum of two beers in this category as long as they are different styles.
There is a real buzz of excitement about this within the club and hopefully everyone that comes to help on the day will get to taste some very interesting beers.
As this is the first time that we have expanded the competition outside the traditional three categories, we anticipate that in future years this category will evolve.
Westgate Brewers Stout Extravaganza Club of Show Trophy
2017 Winner: Westgate Brewers
2016 Winner: Westgate Brewers
2015 Winner: Northside Brewers

Previous Results